Trinity Beach Italian Restaurants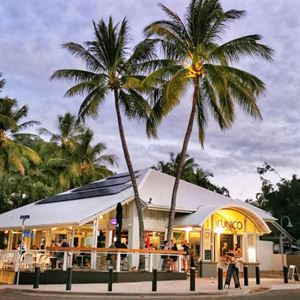 Enjoy unparalleled views of the glistening Coral Sea and Marlin Coast from L'Unico Trattoria Italiano on Vasey Street in Trinity Beach. This family-run Italian seafood restaurant is nestled on the stu...
For a bite to eat just a short distance from the Trinity Beach foreshore, head to Martinelli Pizza Bar on Rabaul Street. Experience a welcoming, Tropical North Queensland vibe inside a simple rustic s...