Mission Beach Restaurants With Disabled Access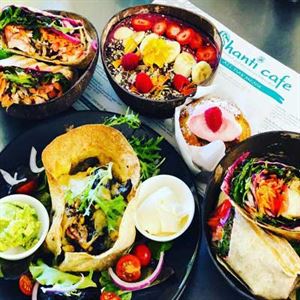 Favourite eats, beats, coffee and cocktails await Mission Beach locals and visitors at Shanti Café on bustling Porter Promenade. Rocking a lush tropical Bali-style vibe, lounge on a floral patterned b...
Early Bird Special
15% Off Your Food Bill
Dine and dash before 6.30pm and receive 15% off your food bill. We are open from 5.30pm, to book your table call (07) 4068 7444.