Haymarket Restaurants With Pet Friendly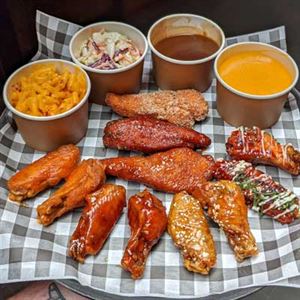 Created by two mates with a love of wings, beer and good times, head to Wingboy Darling Square on Steam Mill Lane in Haymarket for all things chicken. The first bricks and mortar eatery for Wingboy...
Situated in the heart of Sydney's CBD, Boulangerie de la France is open 24 hours 7 days a week with friendly, helpful staff serving up tradional French croissants and breads with a smile. The déco...