Circular Quay Restaurants With Online Ordering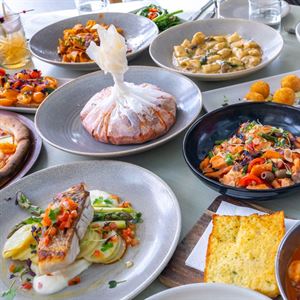 VIVID 2022
Book the best seats now!
Vivid Sydney is back! The festival will take place slightly later than in previous years and will bring a newly re-imagined program of light, music, and ideas to the city. Eastbank Cafe has t...
Take in stunning Sydney Harbour views and balmy sea breezes at City Extra on East Podium at Circular Quay. Normally this iconic restaurant operates 24 hours to cater for those looking to dine at al...