Noosaville Asian Restaurants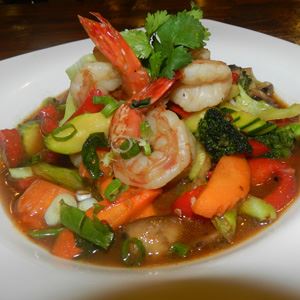 Asian $$$$$ Opens at 11:00:AM
Modern Asian fare with zing is on the menu at IzzyChai on Weyba Road in Noosaville. Relax on the deck to enjoy lagoon views and a light breeze, while relishing a sparkling Shiraz from the Adelaide Hil...
Asian $$$$$ Opens at 10:30:AM
Dive into vibrant, health focused Asian cuisine at Fresh – Natural Asian, a recent addition to Noosaville's Gympie Terrace dining scene. Perch outside at a bench bar all year round or nab a table on t...
Recommendations may include: Vegan Yum Cha, Open Sushi Bowl Salad. Specialising in Gluten Free and Dairy Free dessert options. Bubble Tea.