Glen Innes Modern Australian Restaurants
Whether a Glen Innes local, or simply travelling through the crosshair of the Gwydir and New England Highways, be sure to dine in comfort at the New England Motor Lodge Restaurant on Church Street. Gu...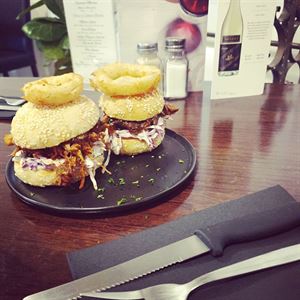 Cosy up fireside during cooler months and join the locals for traditional and modern pub fare with flair at Glen Innes Railway Tavern on the corner of Bourke and Lambeth Streets. With a large, open be...