Irymple Restaurants Serving Lunch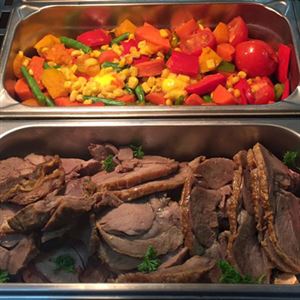 Forget the hustle and bustle of everyday life as you relax with a freshly brewed coffee and bite to eat at Irymple General Store on Fifteenth Street. This well-loved Irymple fast-food eatery has be...
For quaint cafe dining in Mildura, discover what's inside The Wooden Door, a hidden gem among the shopfronts of Fifteenth Street in Irymple. Lose yourself in an abundance of charming farmhouse deco...