Coburg Restaurants With BYO (Wine Only)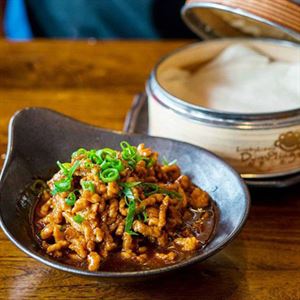 For freshly made dumplings and authentic Chinese fare, Coburg foodies head along Champ Street to find Lucky Little Dumplings. Nestled in Pentridge Plazza, step inside this warm and welcoming restauran...
Indulge in healthy, flavourful Thai and Asian fare at My First Café on Victoria Street in Coburg. A light, bright interior awaits, where geometric black wire lightshades cast interesting shadows on wo...