Clifton Hill Cafe Restaurants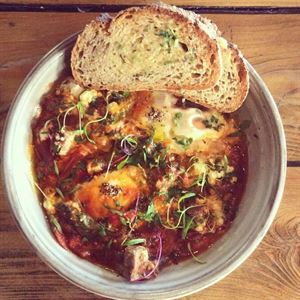 Housed in Clifton Hill's old Normandy Hotel, the charming Rubber Duck café is Paul Vernuccio's latest venture. Situated in bustling Queens Parade, this friendly local is an effortless mix of refinemen...
More than five years strong, The Bell Jar café is as popular as ever for mouth-watering brunch cuisine and specialty coffee, on Smith Street in Clifton Hill. A maze of smaller dining spaces lends a co...