Bentleigh Greek Restaurants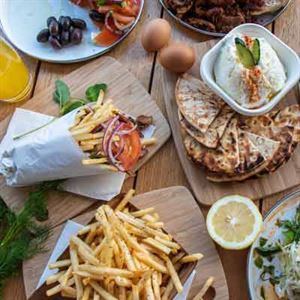 Melbourne foodies seeking the best souvlaki in town head along Centre Road in Bentleigh to find Alati Greek restaurant. An inviting alfresco space streetside is ideal for people watching before follow...
Crafting artisan burgers and Greek-style souvlaki bursting with flavour makes Saki Souvlaki - Burger Bar & Grill on Centre Road a popular choice for Bentleigh locals in need of a bite. Hungry crowds w...