Hobart CBD Restaurants With Bush Views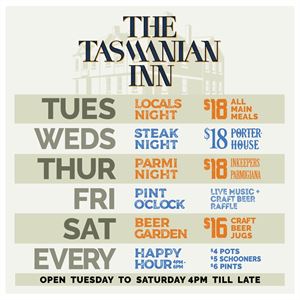 Dine on classic fare at one of Hobart's original pubs dating back to the 1850s at the Tasmanian Inn Hotel on Campbell Street. If only these walls could talk, guests would be regaled with stories of...
Menu may include: Fish of the Day from the Market or The Lamb Shanks.