Yarragon Restaurants Serving Breakfast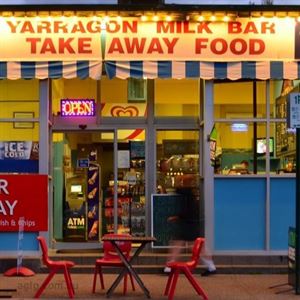 Cafe $$$$$ Opens at 8:00:AM
Unique USA Drinks
You've NEVER Seen These!
Unique drinks from the United States of America, Lemonade and Sioux City root beer, Sarsparilla and Cream Soda. Call us on 0428 660 818.
Tucked in Yarragon's The Village Walk shopping centre, Sticcado charms with an extensive menu of honest food and friendly service by an enthusiastic team. Walk through this laneway café's door and pre...