Belconnen Restaurants With Halal Options
For a true taste of Malaysia in Canberra, visit Malaysian Chapter in Belconnen. This Weedon Close eatery's front glass windows create a well lit dining environment, while beautiful hanging handicrafts...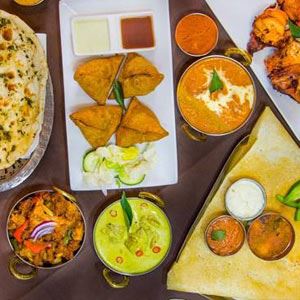 Indian $$$$$ Opens Tue 5:30:PM
Belconnen locals captivate their tastebuds with authentic fare at Ruchi South Indian on Oatley Court. Established since 1994, find yourself in an elegantly appointed interior, where splashes of orange...