Kenmore Restaurants Serving Breakfast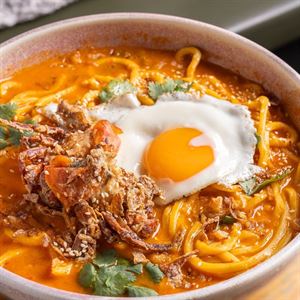 Cafe $$$$$ Opens Wed 6:30:AM
Escape reality at Method to the Madness on Marshall Lane in Kenmore. This Shakespearean-inspired café takes its name from the well-known saying from 'Hamlet' and is the result of two Chefs' adventurou...
Cafe $$$$$ Opens Wed 6:30:AM
Kenmore foodies head to The Single Guys Coffee Co. on Moggill Road for a daily caffeine fix and tasty café bites. Relocating to larger premises next door last year, this locally-loved venue in the lea...