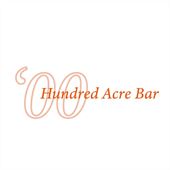 Best Known For
Free range chicken burger with egg, fancy lettuce, bacon and spicy mayo served on a brioche bun with a side of fries. Lemon pepper Flathead fillets with coleslaw, two sauces, crunchy chips and a lemon wedge.
Tucked away amongst the untouched greenery of Brisbane's St Lucia, is hundred acre bar. Offering an immaculately kept 18 hole golf course and 100 acres of lush greenery as the backdrop to look out over, visitors can choose from five levels to dine on, offering cosy lounge nooks, bar seating, intimate tables in front of the fire place or plush leather sofas ideal for a casual drink, making this the perfect place to meet friends, bring the family or to celebrate any occasion, big or small. A contemporary menu has been created with inspiration taken from international food trends, plated up in dishes like the roasted pork fillet with sweet potato puree, burnt pineapple, chilli jam, crackling and pan jus, finishing with a dessert of lavender panna cotta, glass biscuits and blueberries.
St Lucia Golf Links Carawa Street, St Lucia 4067 QLD - See Map
More From hundred acre bar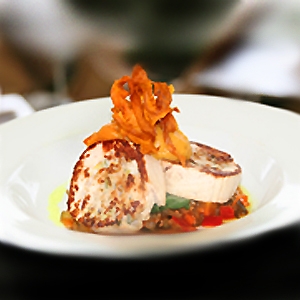 Recipes
Hundred acre bar is also home to Hillstone St Lucia, an iconic event space in Brisbane featuring three main function rooms (two pillarless) plus the Victorian Long Bar, the Mango Tree Terrace and the Boardroom. A charming, traditional-styled venue with modern facilities, it offers beautiful parkland views, outdoor terraces and break-out options, with plenty of natural light and fresh air. Parking is fantastic and free of charge (200 car parks available), or should you prefer a grand entrance, direct access can be made available to the Clock Tower. The entire venue is wheelchair accessible and is located just 7kms from Brisbane's CBD.