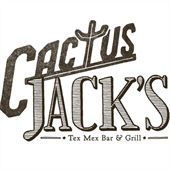 Cactus Jack's Bar & Grill
Readers' Choice 2022 - Mexican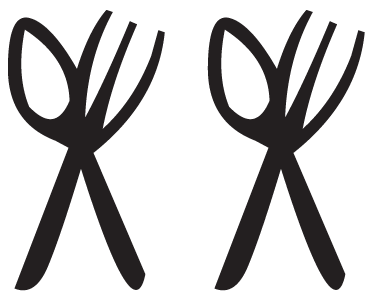 Mexican
17-21 Palmer Street, South Townsville QLD
Best Known For
Aztec Pie: achiote shredded chicken, corn and spring onions in a creamy sauce, layered between tortillas, topped with enchilada sauce, then oven-baked.
About Cactus Jack's Bar & Grill
Serving Townsville with Tex Mex fare and Margaritas for nearly 30 years, Cactus Jack's Bar & Grill on Palmer Street is a local favourite. With venues also in Cannon Park and Redcliffe, diners are transported to a world of wagon wheels, spurs, cacti and brass lanterns, while eyeing a mouth-watering menu from both sides of the border. Tuck into sweet and sticky buffalo chicken wings, with special Texas BBQ sauce; or crisp jalapeño poppers, with cheddar, Parmesan, cream cheese and roasted ranchero salsa to start. Don't leave without trying house specialty chicken enchiladas, topped with sauce and cheese, served with sour cream, beans and rice; or slow-braised beef ribs, corn on the cob and sweet potato wedges, ideally washed down with a cheeky cocktail like a Million Dollar Margarita.
A few words from Cactus Jack's Bar & Grill
Our Mission Statement at Cactus Jack's is:

To serve inexpensive, high quality food in a uniquely designed atmosphere.

Established nearly 30 years ago, in Townsville, Cactus Jacks Bar & Grill is still serving your favourite margaritas, cocktails and Tex-Mex cooking. These Tex-Mex Bar and Grills can be found on Townsville's premiere dining strip, Palmer St, also located at Cannon Park's dining complex in Kirwan and on the Esplanade in Redcliffe. Dinner for 2? A birthday, hen's or buck's night? Cactus Jacks is open every night to help you get the party started...with genuine, Tex-Mex dishes – all made fresh on site, each day, by the Chefs... We're Not a Bar – although our Bars are often packed. We're not a Family Restaurant – although many families do love us. But there is one thing Cactus Jack's does not like to be thought of as – and that is a "Chain" restaurant, as these tend to feel fake and phoney. So, really Cactus likes to be thought of as "Just Cactus".

Tuck into nachos to start, with a bed of crunchy corn chips, refried pinto beans in ranchero salsa, diced jalapenos and cheese, garnished with pico de gallo, guacamole, olives and sour cream, but don't leave without trying Cactus Jack's signature dish, the Fajita (Fa-he-ta), you'll be hooked. A sizzling platter of marinated grilled meat, onion, capsicum and Texas BBQ sauce is placed before you with soft flour tortillas, salsa, sour cream and guacamole for you to wrap and dip your fajitas as you please. Finally, it's time for the chocolate nachos...it's a must and a perfect for sharing.

Cactus Jack's Bar & Grill - still the best darn value eat'n and drink'n in town!
17-21 Palmer Street, South Townsville 4810 QLD - See Map
Payments Accepted: Visa, Mastercard, Diners, Amex
Seats: 160
Looking to book a large group or party? You've come to the right place as Cactus loves a good shindig. Cactus Jack's only takes bookings for groups of 10 or more. Give us plenty of warning as we don't want you missing out on celebrating with us! Contact us today!
Other options around South Townsville