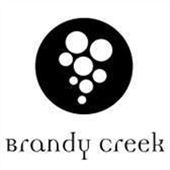 Brandy Creek Estate Restaurant
Readers' Choice 2021 - Tapas
Best Known For
Succulent roast pork belly, with crackle and apple compote.
About Brandy Creek Estate Restaurant
An age-old Brazilian cooking custom comes to Drouin in Gippsland Lakes via Brandy Creek Estate and their cultural café with South American influence. Aside from their events, even on one of their regular days, the atmosphere is festive whether you're out on the wooden deck area surveying the lush green vineyard, in the spacious interior brightened by floor to ceiling glass doors or reclined by the fireside in a tufted leather armchair. An a la carte tapas menu will have you delving into options such as baby octopus sautéed in seasonal vegetables, paprika and tomato; or double-cooked duck served with saffron and orange sauce, with a side of potato bravas. Make sure to match your choice with one of Brandy Creek's wines and you'll likely be one of the crowd coming back for more.
A few words from Brandy Creek Estate Restaurant
What is Tapas?

Tapas is representative of a relaxed style of eating in Spain, Tapas are tasty little dishes for sharing, to be eaten with friends, as an appetite teaser as light or hearty as it may be, complemented with a glass of wine.

The criteria for the success of a tapas dish ultimately are that it tastes good. True traditional Spanish food is based on fresh, simple ingredients and has its roots firmly in home and provincial cooking.

Our style is robust and unpretentious, reflecting seasonality and flavour. We have adapted this style in our café here at Brandy Creek Wines, using local and imported ingredients. Feel free to challenge your palate.

Paella:

Etymology:

pa•el•la [pah-ey-luh, -eyl-yuh, pah-yel-uh] –noun a Spanish dish prepared by simmering together chicken, seafood, rice, vegetables, and saffron and other seasonings.

There are tales that the word originated from the Arab word "baqiyah" meaning left-overs. However, linguists believe the word came from the Latin word "patella" [puh-tel-uh] (Origin 1665–75; Latin, diminutive of patina, patena pan) literally meaning, something wide open.
History of Paella:

Valencia on the Mediterranean coast of Spain is where paella initially developed. The Arabian Moors had introduced rice into this region of Spain during their occupation. In the fields of Valencia the workers cooked the delicious rice dish in a "paella" pan over an open file and ate it directly from the pan with wooden spoons. As a peasant food whatever ingredients were cheap and locally available were used in the paella. Typically early field paella included snails, marsh rats, eels and butter beans. More wealthy Valencians cooked paella using rabbit, chicken, duck, beans, artichokes, tomatoes, rosemary, paprika and saffron - yum.

The popularity of Paella spread throughout Spain and many different types developed particularly the popular seafood paellas. Communal Paella cooking and village paella competitions became popular in many regions of Spain. Most families in Valencia have a traditional secret family recipe.

Today Paella is regarded by the world as Spain's national dish but to the Spanish it is just a regional food from the Valencia region.

Calasparra Rice:

The best traditional paella is made using special short grain rice grown in the Calasparra region of Spain. Calasparra is a small area of the region of Murcia on the Mediterranean coast of Spain. It is between Andalusia and Valencia and was occupied for many hundreds of years by the Moors from Arabia. Although Murcia is generally a hot dry region the Moors introduced irrigation and in the small cool area known as Calasparra where 4 large rivers join together this special paella rice is grown.

In the cool wet climate created by the confluence of the rivers the ancient rice strains mature very slowly and produce a "round" grain that can absorb 30% more liquid than the ordinary rice varieties. This is particularly important as it allows more flavour from the paella stock to transfer to the consumer of the dish. Not only does the rice absorb more flavour it remains separate and does not stick together like other rice varieties.

Churrasco:

Churrasco originated in Southern Brazil, in the mid-1500s as the staple food style of the local cowboys or 'gauchos' when they slowly cooked salt-rubbed and marinated beef over emebers of their evening fires.

Our Churrascaria de Rodizio is particularly exciting. The meal begins with a shared tasting platter of Turkish bread, freshly made dips and small tapas.

When you're ready, the kitchen sends roasted seasonal vegetables to your table and a special 'satisfaction' card - green on one side and red on the other.

From the fire, our 'passadors' (waiters) deliver 'espetos' (small swords) of your favourite, freshly cooked, marinated and basted meats and seafood (fish, calamari, chicken, pork, beef, lamb and chorizo sausage) to your table and carve them directly onto your plate. The food keeps coming while your card shows green. When you have had your fill you turn your card to the red side as a signal to the passadors that you are resting or have finished eating.

Churrasco is only $59.50 per person at Brandy Creek Wines (Children's pricing available).

Desserts are available at standard prices from our delicious menu.

Bookings are preferred.
570 Buln Buln Road, Drouin 3818 VIC - See Map
Payments Accepted: Visa, Mastercard, Eftpos
Seats: 250
Brandy Creek Wines & View Café located in the beautiful farming area of West Gippsland. Our restaurant overlooks our olive grove and vineyard and then onto an amazing view of the Baw Baw ranges. Brandy Creek Wines View Café restaurant serves classic Spanish cuisine including our famous Paella Feast, exquisite authentic Tapas, a European function menu through to our Churassco Grills. Our seating will increase to 210 after September 2011
Other options around Drouin