What's In Season For August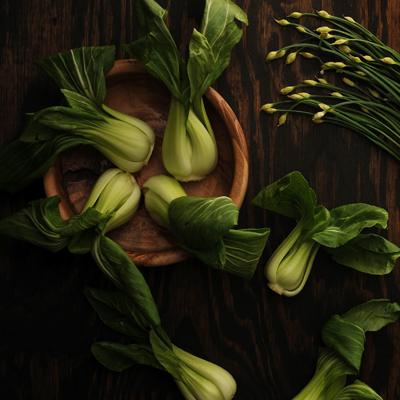 The August experience in itself can be heart-warming and soul-enhancing. Embracing all of what this final winter month has to offer, consider traditional hearty recipes; alternatively, warm up with spicy foods and discover new recipes along the way.
While we moan and groan about having to rug up during winter, once it has passed we tend to wish we had enjoyed the cold that little bit more. Whether you cook the classics or give new gastronomy a go, the AGFG recipe section is full of great ideas.
What's in Season for August
When you're feeling that evening chill, there's nothing like spicy cuisine and Indian food to warm you right up. Consider the possibilities of hosting a Bollywood theme party, as a creative, colourful and delicious way to celebrate the final month of winter. While the spicy food will certainly light your fire, you may wish to pull out some popular Indian dance moves as well – it'll keep you warm and illicit smiles if not seduction.
Show off some hot moves in the kitchen. Moving along in your fiery meal, when we think Indian food, curry is often the first thing that comes to mind.
Our recipe section is full of options to warm your belly and satisfy your soul. Browse and discover the likes of Asian lamb potato curry, Goan fish curry, and many more. When it comes to finishing a heart warming and soulful meal, something sweet is often the ticket.
August is your last chance to revel in the delights of wintry dishes, so take the time to stock your pantry with the seasonal fruits and vegetables below and cook your way around the world. With spicy foods in mind, guaranteed to warm you right up, our wine section offers wine matching tips so you can enjoy soul food with top drops – drink, dance and be merry.
Fruit in Season
Apples - Cumquat, Fuji, Lady Williams & Sundowner; Bananas, Blueberries, Custard Apple, Figs, Grapefruits - Yellow & Pink; Kiwifruit, Lemons, Limes, Mandarins, Oranges - Blood & Navel; Paw Paw, Pears, Pineapples - smooth leaf & Pomelo; Raspberries, Rhubarb, Strawberries, Tangelo and Tomatoes.
Vegetables in Season
Asian Greens - Bok Choy, Choy Sum, Gai Laan & Wonga Bok; Avocadoes - Fuerte, Hass & Sharwill; Beetroot, Broccoli, Brussels Sprout, Cabbage, Capsicums, Carrots, Cauliflower, Celeriac, Celery, Cucumbers, Fennel, Garlic, Ginger, Horseradish, Jerusalem Artichoke, Kohlrabi, Leeks, Lettuce, Mushrooms, Okra, Olives, Onions, Parsnip, Potato, Pumpkin, Shallot, Silverbeet, Spinach, Swede, Sweet Potato, Squash and Truffles - Black, Turnip & Witlof.