2021 Flinders Ranges & Outback Readers' Choice Awards
Occupying almost 200,000 square kilometres, the Simpson Desert is a horizon of bursting colour, rippling red and orange sand dunes and green plant life, standing as prime four wheel driving territory ...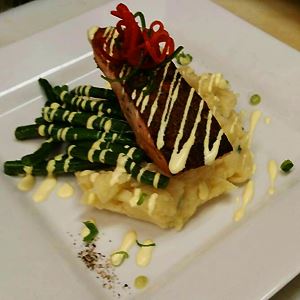 Grill $$$$$ Opens Thu 7:00:AM
Ideal for those seeking refuge, south of the scorched spectacle of Kanku-Breakaways Conservation Park is Outback Bar and Grill, in the opal mining town of Coober Pedy. Weary from travelling hundreds o...