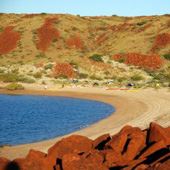 Burrup Peninsula
Readers' Choice 2021 - Regional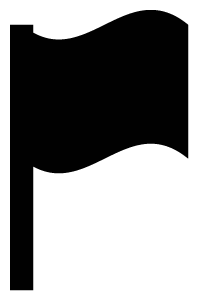 Via Burrup Road, Dampier WA
World Heritage Listed, the Burrup Peninsula is home to over 700 historic indigenous archaeological sites and 10,000 rock engravings, dating back some 30,000 years. An extraordinary preservation of some of Australia's most invaluable historical artifacts, the Burrup Peninsula's indigenous artwork takes you back in time, telling stories through engravings and rock art. An endangered area, the Burrup's priceless historic remains are under threat, with commercial, industrial and social factors all having a detrimental effect on the preservation of the cultural site.
A few words from Burrup Peninsula
The Burrup Peninsula, on the West Pilbara Coast is blessed with pristine white beaches, unique rock formations and the most prolific collection of Aboriginal rock art in Australia. Situated between Dampier and Karratha, it is home to more than 700 archaeological sites, including over 10,000 rock engravings or petroglyphs.

The Aboriginal name for the peninsula is Murujuga which translates to 'hip bone sticking out'.

History of the Burrup Peninsula

The Burrup Peninsula is a sacred place to its indigenous community, who are estimated to have occupied the Peninsula and surrounding Pilbara coast for over 30,000 years.

It wasn't until 1979, during the planning stages of the North West Shelf Gas Project, that the peninsula was named 'The Burrup' by Woodside Petroleum Pty Ltd. It takes its name from Mount Burrup, which in turn, was named by the government surveyor F.S Brockman, in honour of Henry Wood Burrup. Henry Wood Burrup is one of two men that were mysteriously murdered at the Union Bank in Roebourne, 1885.

Attractions

Deep Gorge is home to one of the largest and oldest indigenous rock art collections in the world, estimated to be between 6,000 – 20,000 years old. The site is open to the public who wish to view this amazing collection and is accessible via a gravel road located en route to Hearson's Cove.
Hearson's Cove is located only a few kilometres from the main road and features a stunning shell beach popular for both fishing and swimming. It is here at certain times of the year, the natural phenomena 'Staircase to the Moon' can be seen.
The North West Shelf Visitor Centre is located along the Burrup Peninsula and offers visitors the opportunity to view the North West Shelf Gas Plant and learn about the gas processing from ship to shore.
Via Burrup Road, Dampier 6713 WA - See Map
Other options around Dampier