Uluru Ayers Rock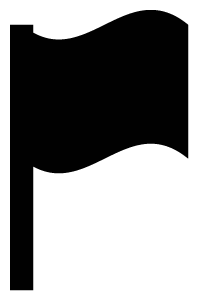 335 km South West of Alice Springs, Uluru (Ayers Rock) NT
Possibly Australia's single most recognisable icon, Uluru lies 465km southwest of Alice Springs in the Northern Territory. Uluru lays claim to a circumference of over 8 kilometres, a height of over 318 metres and extends over 2.5 km into the ground. Thought by many to be the world's largest monolith, Uluru is in fact the world's second largest monolith. The local indigenous community request that visitors respect the sacred status of Uluru by not climbing the rock, however, they are unable to prohibit climbing. As the sun sets, Uluru famously changes colour, from glowing red to violet or blue and at night the skies above shine with unparalleled intensity.
A few words from Uluru Ayers Rock
A great product of cultural significance for the traditional Aboriginal owners of the Anangu people, Uluru was originally formed from a sand basin around 900 million years ago, in which a cycle of erosion lead to layers of folded and fractured sediment being deposited in a single area. Erosion has also been the cause of the intriguing sculpted shapes, caves and plunge pools surrounding the rock. Additionally, Uluru is naturally grey, but has turned a distinctive dusty red due to iron rusting on the rock's surface. Aside from being geographically fascinating, Uluru's physical beauty is something photography alone does not give justice to, and in order to fully appreciate the rock's sheer immensity, a first hand experience is essential. A variety of activities are also available around Uluru, including the secluded formal desert dining experience under the stars, the Sounds of Silence Dinner.
335 km South West of Alice Springs, Uluru (Ayers Rock) 0872 NT - See Map
Other options around Uluru (Ayers Rock)