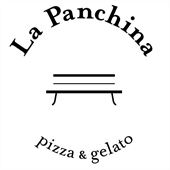 La Panchina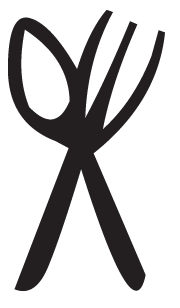 Italian
Shop 3, 496 Bourke Street, Surry Hills NSW
Best Known For
Gamberi Pizza: tomato, fior di latte, prawns, cherry tomatoes and rocket.
Inspired by simple fare from the home country, La Panchina on Bourke Street in Surry Hills is a new laid-back pizzeria making a name for itself. The first solo venture of Chef Luca Mochi, diners are taken on a journey to Le Marche - where he grew up - and its moreishly light Italian style pizza, alongside artisan-made gelato. Overlooking a leafy reserve, choose to eat in cosy surrounds of brick, wood and pendent cane globes, or grab a slice to take away to the park and relax on a bench to enjoy pizza, followed by pistachio gelato and aromatic coffee. Choose from red sauce base options like porcini, with tomato, for di latte, porcini mushrooms, zucchini and black olives; or perhaps a white base temptation such as crudo – prosciutto, mozzarella, rocket, Parmesan and extra virgin olive oil.
A few words from La Panchina
If you're into authentic Italian pizza like we are, let's be friends!

At La Panchina, in leafy Surry Hills, we serve amazing wood-fired pizza using only the best ingredients... think Italian cheeses like burrata, bufala mozzarella, gorgonzola, provolone and pecorino - and Italian meats like prosciutto, bresaola, porchetta, mortadella and sausage. For Italian trained pizzaiolo and owner, Luca Mochi, it has to be the real deal. This goes for gluten-free too, where we use only the finest locally made gluten-free bases.

To accompany our pizzas, we serve super fresh salads like caprese, burata, rucolina and Italian drink classics such as chinotto, limonata, aranciata, aranciata rossa, L'aqua Panna and more. Our gelato is expertly made in Sydney by the master gelato maker at The Art of Gelato by Michelangelo and our house-made tiramisu uses Nonna's secret recipe. Really. (It's Luca's mum's recipe).

At La Panchina, it's all about enjoying good food with family, friends in a cosy, relaxed atmosphere. BYO drinks, kids and dogs - our outdoor dining area joins Arthur Street Reserve, just off Bourke Street, so the kids can eat and play while the parents and dogs relax at their tables. This unique position makes La Panchina an inner-Sydney favourite for birthday parties of all ages, team work functions and big family get-togethers. We're happy to work with you on menus, hours, and seating to make sure your event is a memorable one.

Here's what some of our customers say:

"We enjoyed this "hidden gem" in Surry Hills. It's located on a quiet side street with intimate seating which only adds to the experience. It is absolutely true that the owner Luca greats you when you walk in and if you're lucky he might join you for an after dinner drink to chat as well. The pizza is amazing and although it's hard to claim the "best" pizza status, I would be challenged to find a better pizza than the ones at La Panchina. I highly recommend this place to anyone and everyone." Levi Wolff

"Best Pizza in the area with new specials every week. Gluten-free pizzas are one of the best I've ever had. Staff are excellent." Alasdair Holland

"The best pizza I've had in Sydney - possibly anywhere. Just delicious. BYO wine so total cost is very reasonable. They were very accommodating of our pram too." Louisa Carey

"Great little Italian pizza joint! BYOB with a small park right next door for the kids to enjoy while you enjoy!" Paul Grant
Shop 3, 496 Bourke Street, Surry Hills 2010 NSW - See Map
Payments Accepted: Visa, Mastercard, Amex, Eftpos
Seats: 16 Chef: Luca Mochi
Talk to us about your event needs. We take private bookings for parties for all ages, team work functions and big family get-togethers. We will work with you on menus, hours and seating to ensure your event is a memorable one.
Other options around Surry Hills