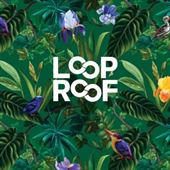 Loop Roof & Loop Top
Readers' Choice 2023 - Lounge and Cocktail Bars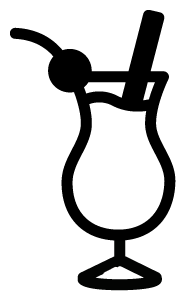 Level 3 & 4/23 Meyers Place, Melbourne CBD VIC
About Loop Roof & Loop Top
Those looking for funky, yet sophisticated rooftop drinking with luscious gardens, panoramic city views and creative cocktails head to Loop Roof & Loop Top on Meyers Place in Melbourne. Hard on the heels of an eye-catching vertical garden which climbs from the ground floor to the rooftop, Loop Top is an extension to the existing bar, making this a unique twin-tiered garden oasis in the CBD. Be treated to dozens of horticultural gems from the mystical bottle tree and multi-crowned tree aloe to an array of prickly pear cacti, while delving into cuisine revolving around fresh ingredients and lively flavours. Be spoilt by plates like ponzu beef skewers, dashi and white miso braised daikon, Kewpie and lotus root chips while winding down with a cocktail from an award-winning team of bartenders.
A few words from Loop Roof & Loop Top
Ideal for get-togethers, birthdays, special events & functions. Loop Roof & Loop Top can be booked for 20 – 200 guests, every day and evening of the week except Friday evening. We also cater for pre-booked lunch functions.

VENUE:
- Level 3, Loop Roof- An impressive garden oasis, rooftop bar, chefs' kitchen, two private banks, dining tables & bar tables overlooking Melbourne's city skyline.
- Level 4, Loop Top- Blue & yellow umbrellas, 7 seater sofa, bar/dining tables, bench seating, bar, dedicated smokers area (if required), rooftop garden and views of the city.

VENUE CAPACITY: 200 (twin-tier Level 3 & 4 rooftop bar).
FEATURES: Rooftop Garden Oasis. All-weather misters for cooling on Level 3, retractable awning for rain and heaters, misters for heat & heaters for cold weather + umbrellas on Level 4.
MENU: Renown for quality cocktails, spritzers, gourmet chefs menu and an impressive wine & craft beer menu.
FOOD: Caters for functions, canapes, sharing plates and quality chef's menu available (GF - V - VG).
Loop Roof & Loop Top Downloads
Level 3 & 4/23 Meyers Place, Melbourne CBD 3000 VIC - See Map
More From Loop Roof & Loop Top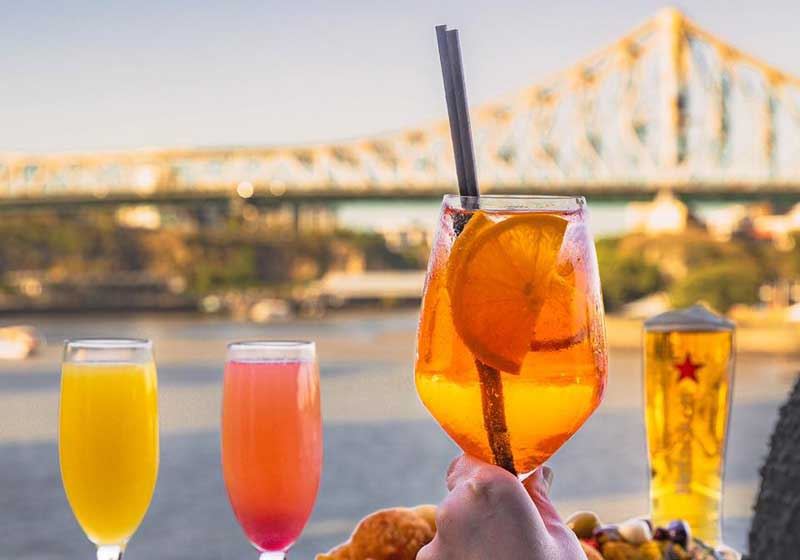 ARTICLES
Would you like eggs or waffles with your Champagne this weekend? Here are five venues to get your bottomless fix:...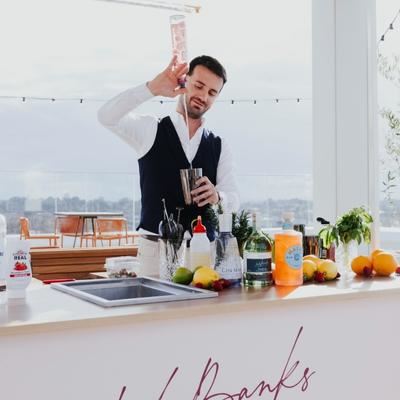 ARTICLES
Celebrate the change of season in style at some of this country's best dining destinations to party the night away and set the scene for the run up to the end of the year…...
Payments Accepted: Visa, Mastercard, Diners, Amex, Eftpos
Loop Roof is a stylish rooftop cocktail bar set in an open-air, exotic garden setting with panoramic views of the CBD. We cater to weather conditions all year round. In the warmer months, the rooftop bar is open to the stars, with a subtle misting system that keeps temperatures cool during summer. For the colder months, we have a large retractable awning system & extensive heating to protect against wind and rain. Extensive wine, cocktail, craft beer list and quality kitchen menu.
Other options around Melbourne CBD