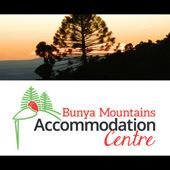 Bunya Mountains National Park
About Bunya Mountains National Park
Lying between Kingaroy and Dalby, the Bunya Mountains are a peaceful and pristine escape, a compilation of subtropical cool green rainforest, eucalypt forests and woodlands. Rising to an elevation of 975 metres, the Bunya Mountains and its misty mountaintop scenery is a sight to behold, overlooking breathtaking views over the South Burnett region with a forest canopy of vibrant greenery and dome shaped bunya pines. By nightfall, the mountains come alive with nocturnal creatures and a natural panorama of starry skies.
A few words from Bunya Mountains National Park
National Park
In 1908, about 9000 hectares were gazetted as the Bunya Mountains National Park, the second National Park in Queensland. The National Park now covers approx 22,000 hectares of tall, moist rainforest, natural grasslands, eucalypt forests, woodlands and other dry rainforest communities. Vine thickets, dominated by bottle trees or brigalow and belah can be found on Western slopes.

Bunya Mountains National Park protects the region's bio-diversity, cultural heritage sites as well as its breathtaking natural scenery. Precious bush remnants, lush natural Heritage are permanently preserved in the National Park thanks to the foresight and tenacity of our environment conscious forefathers.

The National Park forms a microcosm for nature and environmental studies. Set in a wilderness location and featuring the largest forest of bunya pines in the world, enthusiasts flock here to study the remarkable variety of rare bird species, flora and fauna.

BM-National-Park-map

Download a printable PDF guide.
Climate
Bunya Mountains National Park enjoys a mild climate with an annual rainfall of approximately 1050 mm. Heavy fog and mists are common during extended rain periods. Temperatures range between freezing to about 30° C with low humidity. Early morning and evening temperatures may be quite low so come prepared with warm clothing, even in summer. Temperatures are at least 5 – 7° C cooler than the surrounding plains.

Walking Tracks
Walking tracks range from 500m to 10km. Some are listed as follows. More track information and safe walking tips are available from the National Park Office.

Bunya Bunya Track – 500m
Short, pleasant rainforest walk starting at Dandabah picnic ground.

Mt Kiangarow Track – 2.3km return
Walk to the highest point of bunya Mountains, Mt Kiangarow summit 1135m.

Koondali Lookout Circuit – 2.5km
From Westcott picnic ground, down steep mountainside to Lookout. Uphill climb back.

Westcliff Track – 3.2km return
Start from Paradise car park or Westacott picnic ground, along Cliff Lyons to Lookout. Includes grassy 'balds', rainforest eucalypt forests.

Scenic Circuit – 4km
Popular walk from Dandabah picnic ground, includes mountain scenery, rock pools and Lookout.

Bakers Creek Circuit – 5.4km
From Paradise car park, includes waterfalls, Lookout, hoop pines.

Cherry Plain Track – 6km return
Start at Burton's Well, features many lookouts.
51km south-west of Kingaroy, Kingaroy 4610 QLD - See Map
Other options around Kingaroy